It can be confusing to decide how to choose The right vacuum cleaner that will best suit your needs since there are so many different types of vacuum cleaners available on the market. I hope that you will find this article valuable in understanding how vacuum cleaners work, what your options are, and how to narrow down your options to find the best vacuum cleaner for you and your home.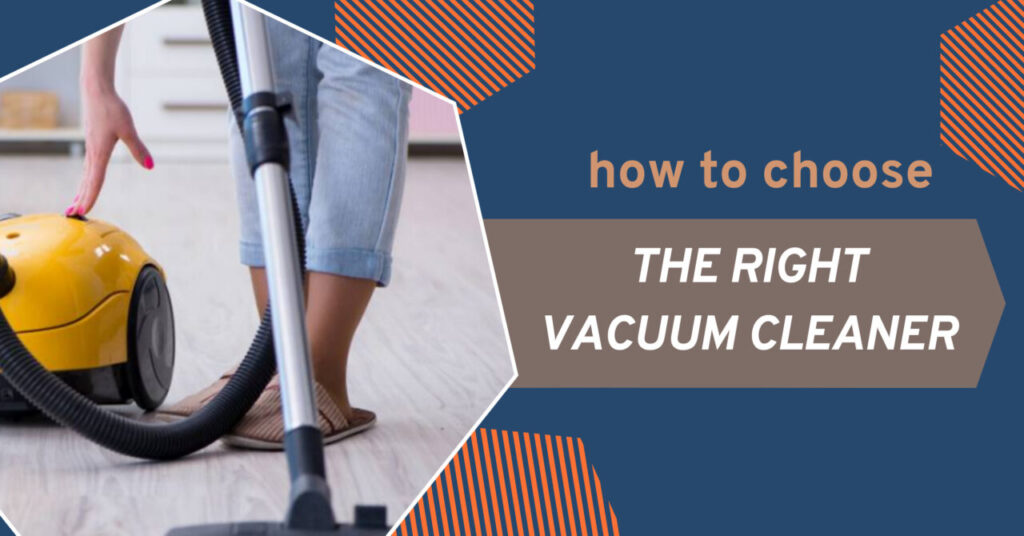 Types of How to Choose the right Vacuum cleaners
Vacuum cleaners are available in a wide variety of styles and types on the market today. Some of these products are designed to meet specific needs, while others are designed to meet a wider range of purposes. Canister vacuum cleaners, upright vacuum cleaners, and handheld vacuum cleaners are the most common types of vacuum cleaners.
This type of vacuum cleaner is designed for hard floors and is typically smaller, lighter, and easier to maneuver than other types of vacuum cleaners that are designed for carpets. In terms of strength and weight, upright vacuums are normally heavier and more powerful than canister vacuums and are designed to clean carpets. It is convenient to use handheld vacuums for quick cleaning, and they are usually cordless so you can move around more easily.
Bag or Bagless – Which Vacuum Is Better
Bagged and bagless vacuum cleaners are the two main types on the market today. There are pros and cons to both, so the best option depends on your individual needs.
Bagged
Vacuums with plastic bags tend to have a higher power, since the plastic bags serve as a filter, encasing all of the dirt and dust in them. By doing this, the vacuum will be able to suck up the dirt more efficiently as it will not have to work as hard to do so. Despite this, it is necessary to replace the bags regularly, and they can become quite expensive as well.
Pros
Hygiene
It is well known that bagged vacuum cleaners are extremely hygienic.
The reason for this can be attributed to many factors and is not just because a closed bag contains all the dirt and debris. Technological developments over the years help keep the dirt, debris, and possible allergens While using the vacuum cleaner and when removing the bag for disposal, ensure the bag is securely inside the bag.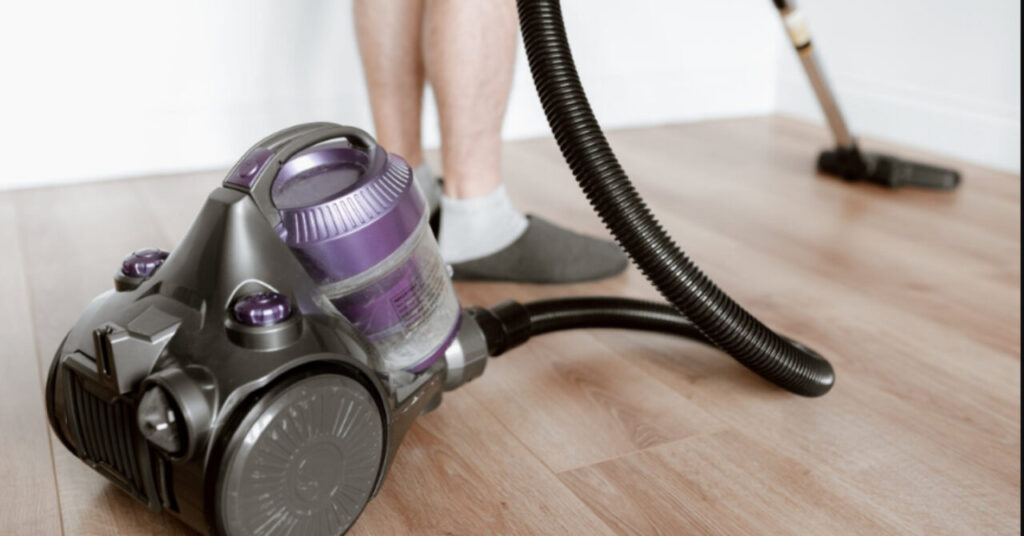 By enabling you to remove the bag from the cabinet and dispose of it without making a huge mess, you can prevent those potential allergens that might get into the air from getting back into the atmosphere, and potentially affecting your health.
In addition, due to the lack of a bag, you will no longer have to clean or change the filter as often, which is something you would have to do with a bagless model (see the owner's manual for the exact frequency).
Simplicity
The simplicity of bagged vacuums is appealing. Filters don't need to be cleaned and replaced as frequently as they do in bagless models.
Recommended for allergy suffers
The type of vacuum cleaner that is recommended for allergy sufferers is also the type of vacuum cleaner that is designed for this purpose. In addition to being a great filter, the bag itself is incredibly effective at trapping dust, debris, and other contaminants within the bag and is extremely effective at collecting them there. There is very little chance of dust or allergens being released into the air from the bags since they are airtight, so they cannot escape back into the air and affect you again.
Less maintenance
The maintenance requirements for vacuum cleaners with bags are generally lower than those for vacuum cleaners without bags. Several reasons can be given for this, but it mostly comes down to the following; Because bags can hold up to two pounds of debris, they do not need to be changed nearly as often as other types of trash bags. Additionally, you never have to clean the filter and you know exactly when it is the right time to replace the filter because the filter is built directly into the bag, so you never have to worry about cleaning it.
Cons of Bagged Vacuum Cleaners
Not very eco-friendly
When vacuum cleaner bags end up in landfills, they damage the environment even though most are made of paper.
Need to buy more bags
Every time a bag becomes full, it must be replaced. In other words, using your vacuum cleaner will cost you recurring and ongoing expenses. You will have to pay different prices for different models of bags.
To determine whether this recurring cost is worth it, you need to think about how often you vacuum the home, as well as whether this recurring cost is worth it when various types of vacuums do not come with such a requirement.
The worst thing that could happen is that your vacuum bag would fill up while you're vacuuming, so you may have to make a trip to the store to buy some replacements if you're in the middle of cleaning.
You may also run into an issue finding replacement bags for your vacuum cleaner, especially if it's an older model. You could end up with a perfectly good vacuum cleaner that you can't even use if the manufacturer discontinues producing the bags for your unit.
Bagless
It is more convenient to use vacuums that do not require you to buy replacement bags as they are bagless. In addition, they can also be emptied directly into the bin, which means there will not be any mess to clean up. The downsides of these vacuums are that they are not as powerful as bagged vacuums and it can be more difficult to empty the dust from them.
playroom
Pros
Easy to know when to empty the dust
As bagless vacuum cleaners come with clear chambers as part of their standard design, it's easy to see when it's time to empty the vacuum cleaner. Also, you would be able to tell at a glance if your vacuum is collecting dirt as effectively as it should, as you would be able to tell at a glance if it is performing as well as it should be.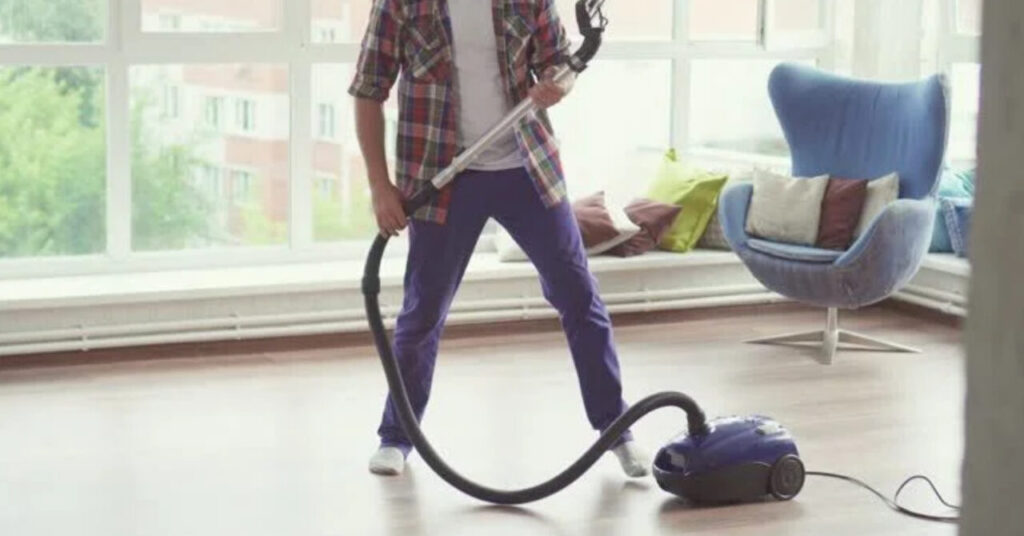 The fact that you can visually see that your vacuum cleaner is gathering dirt is just as satisfying as being able to see the results of your work. It should be noted that bagless vacuum cleaners share one similarity with their bagged counterparts, which is that the more full the unit becomes, the less efficient it becomes when it comes to picking up dirt and debris from the floor. You can easily avoid this problem by emptying the contents of the container regularly.
Eco-friendly
In comparison with a bagged vacuum cleaner, a bagless vacuum cleaner is easily the more environmentally friendly choice compared to one with a bag. With a bagless vacuum cleaner, however, you will not be wasting any unnecessary materials along with your dust and dirt in the trash, as opposed to a bagged vacuum cleaner that can use hundreds of bags during its lifetime.
It is also possible to empty the chamber directly into your compost bin if you are an extremely eco-conscious person (or simply an active gardener). It is important to make sure that everything inside the chamber would be beneficial for your compost if you choose to go this route.
Cheaper
The bagless vacuums do not require bags, and the dust cup is not disposable, so you won't have to spend extra money on them. It's just a matter of buying the machine and that's it. There are times, however, when you may have to replace your filters, but not as often as you would have to change your bags.
The chamber is easy to open in case you want to retrieve something.
It is also important to note that the camber has the advantage of being very easy to use during those times when you have accidentally vacuumed your valuables and need to retrieve them. It is necessary to cut the bag when using the bagged model.
Cons
More hands-on
The filter on bagless vacuum cleaners must be removed and washed periodically, which some consumers find tedious. Furthermore, this means that they are also time-consuming because you might have to clean the cups more often than you would have to replace the bags in a bagged model.
They are messier
If you want to make sure no dirt or dust remains in the cup, you may need to stick your fingers into it. In the case of bagged models, this problem is not an issue, just unzip the bag and throw it away in a safe manner.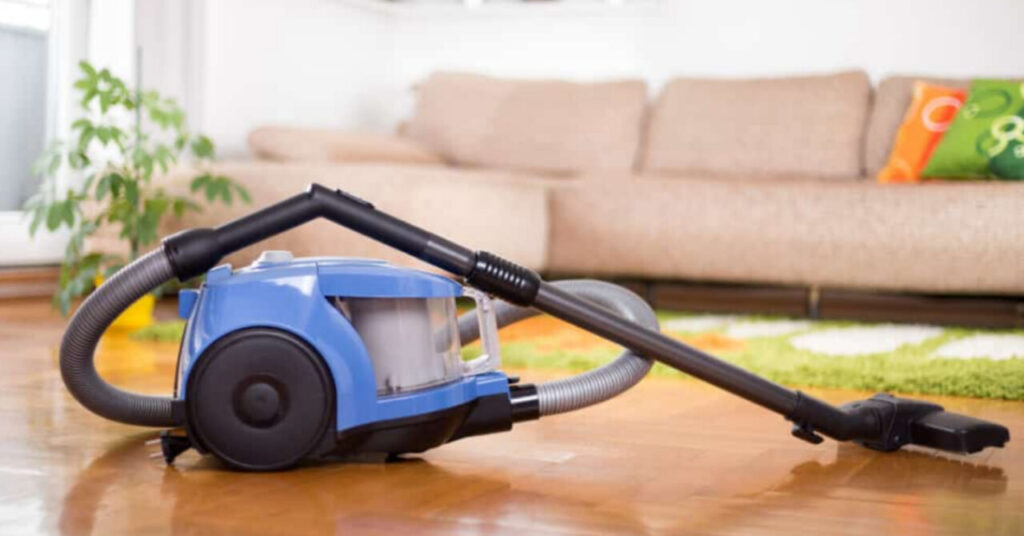 Increased Exposure to Allergens:
Bagless vacuum cleaners often expose users to more dust and allergens than bagged models, particularly when attempting to empty the chamber full of dirt and debris. The main reason behind this is the fact that the dirt and debris do not go into an airtight bag, but rather, it is placed into an airtight chamber rather than into an airtight bag.
There is a possibility that when emptying your bagless vacuum, dust and allergens are thrown back into the air by the process of disposing of the vacuum, as it is not simply removing the bag from the machine.
Can one of the two be considered better than the other? In the end, it all comes down to what you need as an individual. A bagged vacuum is the right choice for you if you're in search of a powerful vacuum that is more efficient than anything else.
The bagless vacuum, on the other hand, is a better choice if you are seeking a more convenient option best vacuum for reaching high places that is easier to empty since it does not require bags to be used.
Choosing the Best Vacuum Cleaner for Your Cleaning Needs
You need to take into consideration a few things before choosing the best vacuum cleaner for your cleaning needs when it comes to choosing the best vacuum cleaner for your needs. Firstly, you need to decide what type of vacuum cleaner you are going to need for your home. The three types of vacuum cleaners are uprights, canisters, and handhelds. Choosing the right type depends on your preferences, as each type has advantages and disadvantages.
The next step is to decide what features you will need in your product. What type of vacuum cleaner do you need? Is it one that has a detachable hose? Is it necessary for you to have a machine with a dustbin that can be easily emptied? Can you suggest a vacuum cleaner that will be able to pick up both dirt from carpets and fine dirt from hard floors? To narrow down the choices, you will need to determine what features you need.
I would like to conclude by saying that you should think about your budget as well. In general, the price of a vacuum cleaner can range anywhere between $30 and well over $1000. There is no doubt that it is important to find one that can fit within your budget, but it is also important to remember that you get what you pay for. More expensive vacuum cleaners tend to be more durable and have more features than those that are less expensive.
Consider all of these factors when choosing a vacuum cleaner.
Traffic and Carpet Soils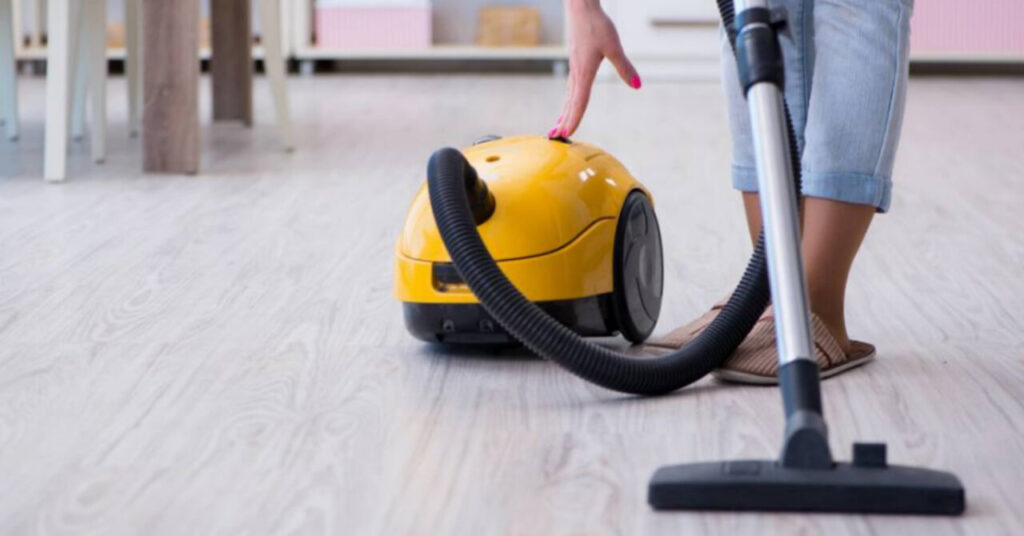 It is widespread to find two types of soils in urban areas: traffic and carpet. There is a difference between these two types of soils. It is common to see traffic soil on the side of the road or sidewalk, and it is a mixture of dirt, car exhaust, and other pollutants that are used by vehicles. As a result of dirt, dust, and other debris that accumulated on the floors of homes and businesses, carpet soil is typically found on the floors, and can cause damage to the carpet.
Traffic soil, as well as carpet soil, can pose a threat to the health of people and can cause a wide range of health problems, including respiratory problems, skin irritations, and allergies, according to the American Lung Association. As well as being harmful to the environment, both types of soil can also contribute to air pollution, and water pollution, and can play a role in polluting groundwater.
It is important to clean carpets regularly to avoid the harmful effects of traffic and soil on carpets. The best way to do this is to sweep or vacuum your house regularly. Additionally, it is also important to avoid tracking these soils into the homes or businesses that you regularly work in and to wash your hands after coming into contact with them after touching them.
Carpet Fibers
Several synthetic materials are used to produce carpet fibers, including nylon and polyester.
There are, however, some carpets that are made from natural fibers like wool or cotton. A carpet's feel and durability are affected by the fiber used. Natural fibers are more durable and comfortable, but synthetic fibers are often cheaper and easier to clean.
| | |
| --- | --- |
| Carpet Type | Recommended Vacuum Type |
| Loop (knotted yarn) | The upright or canister version comes with a brush that has extra soft bristles |
| Cut Pile (cut yarn) | Upright or Canister w/ heavy-duty motorized brush |
| Free (twisted yarn) | Upright or Canister w/ adjustable height |
| Woven (needlepoint) | Canister w/ suction only rug tool |
| Wool Loop | Canister w/ suction only rug tool |
| Wool Pile | Upright or Canister w/ extra soft-bristle brush |
| Silk | Canister w/ suction-only rug tool |
| Sisal | Canister w/ specialty tool |
| Shag (2 inches or more) | Canister w/ shag rake tool |
Additional Considerations
There are several other considerations that you need to keep in mind when choosing a career path. In addition, you may decide to change your values and interests at some later point during your life, so it is a good idea to choose a career that you will be satisfied with as you progress in your life.
A career should also be considered in terms of your financial goals and whether or not it will be able to help you reach those goals. Additionally, you will need to ensure that you have the necessary qualifications and skills to perform the job that you are applying for. Taking all of these factors into account when choosing a career will help you decide what is right for you in terms of what you want to do.
Vacuum Cleaner Performance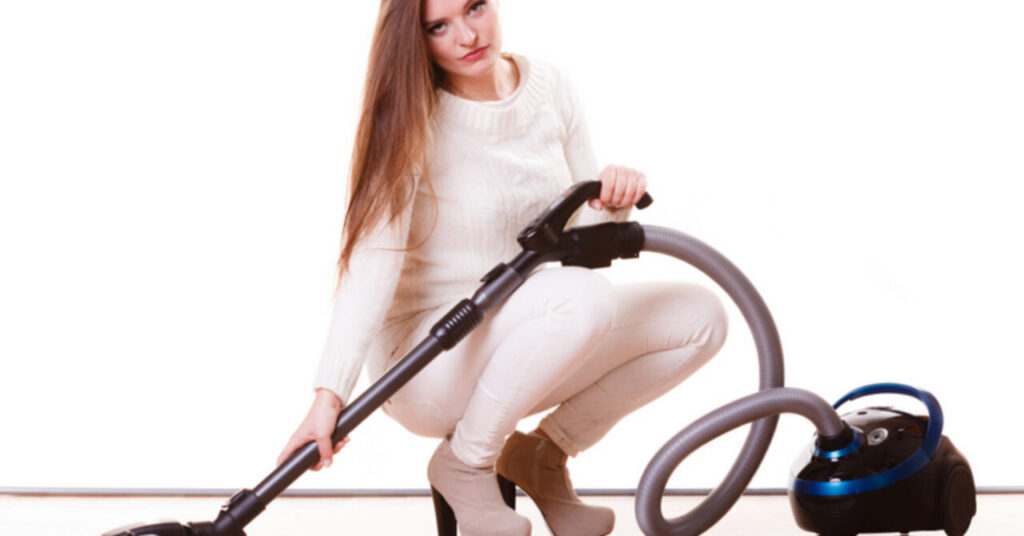 In order to get the best performance from your vacuum cleaner, you should keep a few things in mind. To begin with, you'll want to take into consideration the type of vacuum cleaner you're going to need.
As you may know, there are many types of vacuum cleaners available on the market, ranging from uprights, canisters, and handhelds, all of which have their advantages and disadvantages. It is also important to consider the features you need, such as a powerful motor, an easily accessible dustbin, and an adjustable suction level, when choosing a vacuum cleaner.
Last but not least, you should consider how much you are willing to pay for the item. It is very important to set a budget before you start shopping for a vacuum cleaner since the price can vary greatly from very affordable to quite expensive. The vacuum cleaner that best suits your needs can be found by keeping these factors in mind.
Filtration
Each vacuum cleaner has its filtration system, and there are many different types on the market. HEPA filters are used in some vacuum cleaners to trap tiny dust particles. An activated carbon filter is used in other vacuum cleaners for absorbing odors. The ultimate in cleanliness and freshness is achieved with vacuum cleaners that have both types of filters.
A vacuum cleaner's filtration system is one of the most important aspects to take into consideration when choosing the vacuum cleaner that's right for you in terms of your needs. It may be a good idea to choose a vacuum cleaner with a HEPA filter if you have allergies, for example.
Choosing a vacuum cleaner that has an active carbon filter is a good idea if you have pets as well. There are also vacuum cleaners with both types of filters that can be useful if you have both allergies and pets in the house.
If you need a vacuum cleaner with a filtration system that is suitable for your needs, there is a vacuum cleaner out there with just that. The best way to get the best out of your vacuum cleaner is to do a lot of research and select one that will give you the best results.
Quality and Durability
When purchasing any product, quality and durability should be considered. To make sure that the product you are buying will last for a long time, you should make sure that the material used for the product is of high quality.
If you are looking for clothing, you want to be sure that the clothing that you purchase will last you for a very long time when it comes to buying clothing. You don't want the clothes that you buy to wear only a few times before you have to replace them. Your goal should be to be able to wear them for years to come instead of only a few months to a year.
In the same way, if you were to purchase any other product, it would be the same. To make sure that the product you are buying is going to last for a long time, you want to make sure you are getting your money's worth.
Easy to use
A product's or service's ease of use can be determined by several factors. In general, ease of use is determined by how intuitive and user-friendly a product or service is. There should be no special training or knowledge required for use of the product or service. The product or service must be easy to learn and use.
The concept of ease of use can be measured in many different ways, but one of the most common methods is to ask users to rate their satisfaction with the product or service on a scale of one to five on how easy it is to use. An easy-to-use product or service is generally considered to have a satisfaction rating of 4 or 5.
It is also a good idea to keep track of the number of requests for customer support or calls made regarding a given product or service to measure ease of use. An easy-to-use product or service is generally considered to be one with a low number of support inquiries from users.
A product or service's ease of use should be taken into account when deciding on which product or service to choose. Customers are more likely to use and like products that are easy to use in the long run, and they can save time and money in the long run if the products are easy to use.
Noise Level
In addition to noise, other factors need to be considered. Some vacuum cleaners can be so loud that it is almost unbearable to use them. In the case of a good vacuum cleaner, you can set the level so it will operate at a very comfortable level and you will be able to hear the phone ring or the doorbell ring quite easily.
When a vacuum cleaner is running, its noise level is measured in decibels (dB), which is a unit of measurement for noise. For a sense of how loud a conversation at home can be, the volume of garbage disposal is 60 dB, the volume of a motorcycle or lawnmower is 100 dB, and the volume of garbage disposal is 50 dB.
There are vacuum cleaners that are extremely quiet, and even those that are in the 70-77 decibel range are relatively quiet compared with the vacuum cleaner you grew up using. There are even vacuum cleaners that can operate at decibel levels in the upper 40s.
Attachment
Vacuum cleaner attachments are accessories that can be added to a vacuum cleaner so that it can be used to do certain tasks more efficiently. Each attachment has its specific purpose, and many different types can be used with the machine. To clean hard-to-reach places, clean upholstery, and get rid of pet hair, there are attachments available for this machine.
The type of cleaning you will do most often should be considered when choosing a vacuum cleaner attachment. It may be useful to have an attachment designed for sweeping if you have a lot of hard floors.
For deep cleaning carpets, you may need an attachment designed for this purpose. The available attachments are also designed to be used with certain types of materials, such as textiles that are delicate or surface that are exposed to the elements.
To keep your home clean and tidy, vacuum cleaner attachments are very helpful when it comes to keeping it clean. Focusing your attention on specific tasks, they can also hou save time and effort by saving you time and effort.
There are so many different types of attachments that are available that there is sure to be one that will perfectly suit your needs from the many different types.
Conclusion
In the end, choosing the right vacuum cleaner is a matter of personal preference. As long as you consider your unique needs, you'll be able to find a vacuum cleaner that fits you perfectly. If you want to learn more about which vacuum cleaners are right for your home, you can always ask a friend or family member for their honest opinion. After all, they've spent plenty of time in your home and know what conditions it presents.
We hope you enjoyed this article about choosing the right vacuum cleaner for your home. This blog was written as a resource for customers who are looking for help choosing the right vacuum cleaner for them. We hope that this information helps you make an informed choice when purchasing a vacuum cleaner for your home. Please contact us with any questions at _.